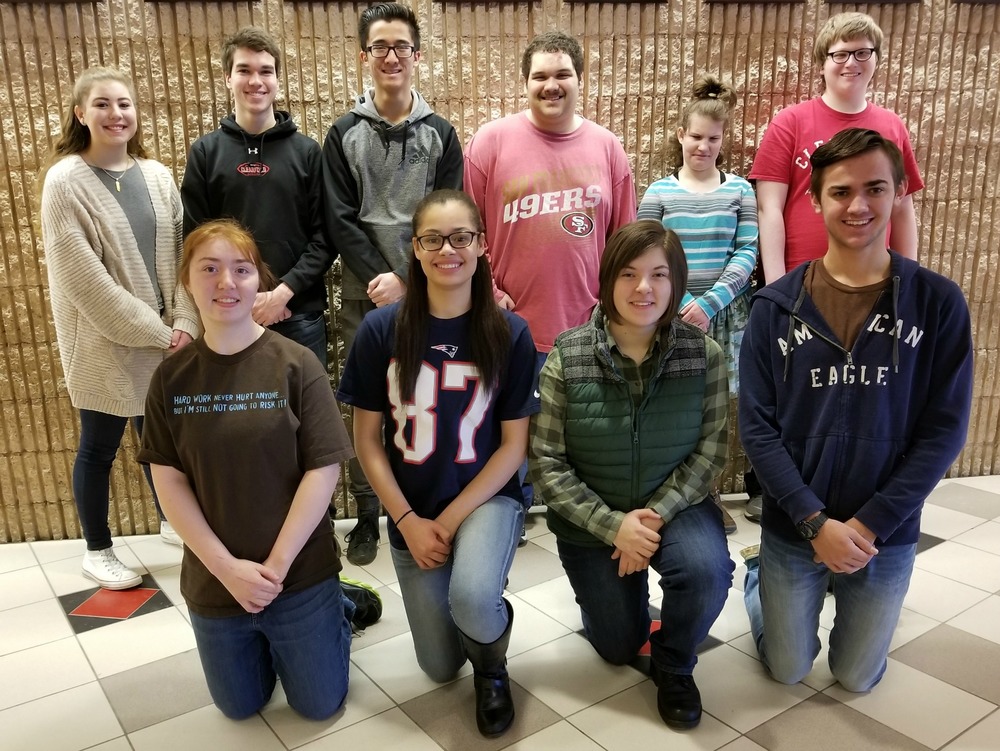 CAJSHS Bocce Team
Kayla White
Monday, February 05, 2018
Bocce is an integrated sport sanctioned by Special Olympics and PIAA. We are playing on Wednesday here, February 14 at Curwensville and March 2 is our regional tournament here at Clearfield. The team members are:
Front Row: Shaylee Sharp, Chasity Weber, Kirstin Norman, and Tyler Bender
Back Row: Lily Rosinsky, Luke Witherite, Pratan Steiner, Tyrone White, Vanessa Feather and Tyler O'Shea. Missing when picture was taken, Deanna Fackler
Coaches are Susan Spaid and Brande Plyer.