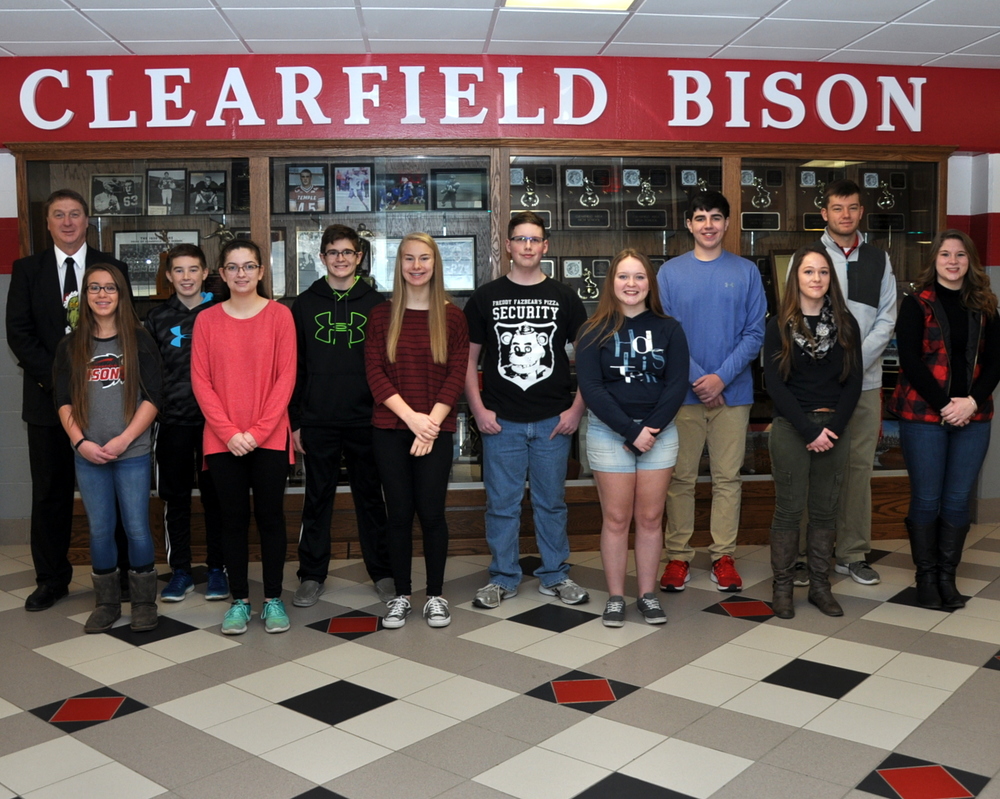 December Students of the Month!
Kayla White
Wednesday, December 21, 2016
Clearfield Area Jr/Sr High School is proud to announce the Students of the Month for December. Students are selected by their teachers and guidance counselors on a basis of performance in class, participation, helpfulness, kindness, attendance, and academic achievement.
Pictured from left to right are Principal Tim Janocko, 7th grade student Madison Wanamaker, 8th grade students Luke Winters and Megan Durandetta, 9th grade Ethan Michael and Erika Frye, 10th grade Torrey Williams and Emmalee Marshall, 11th grade Michael Ternoway and MacKenzie Rowles, and 12th grade Will Myers and Bailey Flanagan.
Missing from the picture is Kyle Elensky (grade 7)