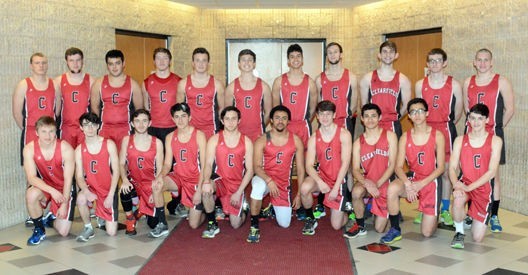 Boys' Track Returning Letter Winners
Kayla White
Wednesday, March 29, 2017
The Clearfield track and field team returns 24 letterwinners for the 2017 season.
Front row, from left: Brandon Lacock, Herschel Johnson, Ryan Forcey, Jeremiah Vezza, Spencer Graham, Seth Caldwell, J.T. Swales, Isaiah DeSantis, Pratan Steiner and Nace Hale.
Standing: Ryan Lazauskas, Andrew Josephson, Levi Luzier, Matt Collins, Mason Royer, Isaac Rumery, Taye Lynch, Dave McKenzie, Grady Yarger, Robert Kear and Peyton Priester. Missing from the photo is Aaron Aycock, Kyle Biancuzzo and Bront Strickland.