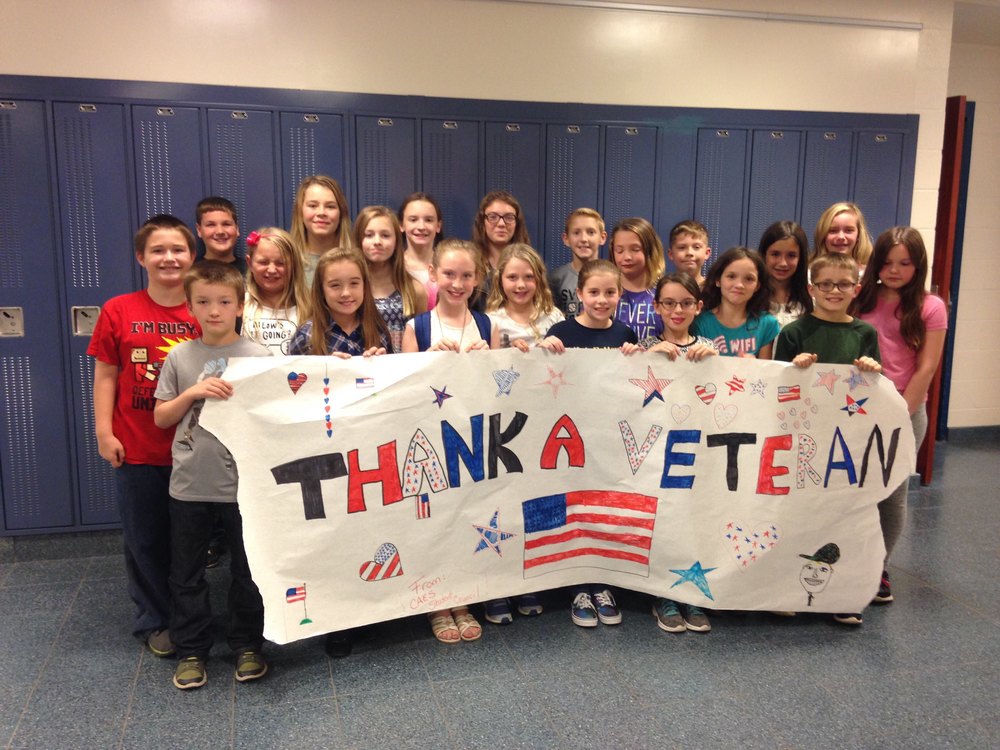 Thank A Veteran!
Kayla White
Monday, November 06, 2017
The Clearfield Area Elementary Student Council would like to remind everyone to thank a Veteran for all they have sacrificed and continue to sacrifice for those around them.
The Student Council members have made posters to be hung in local organizations for this Veteran's Day.
#BISONPROUD