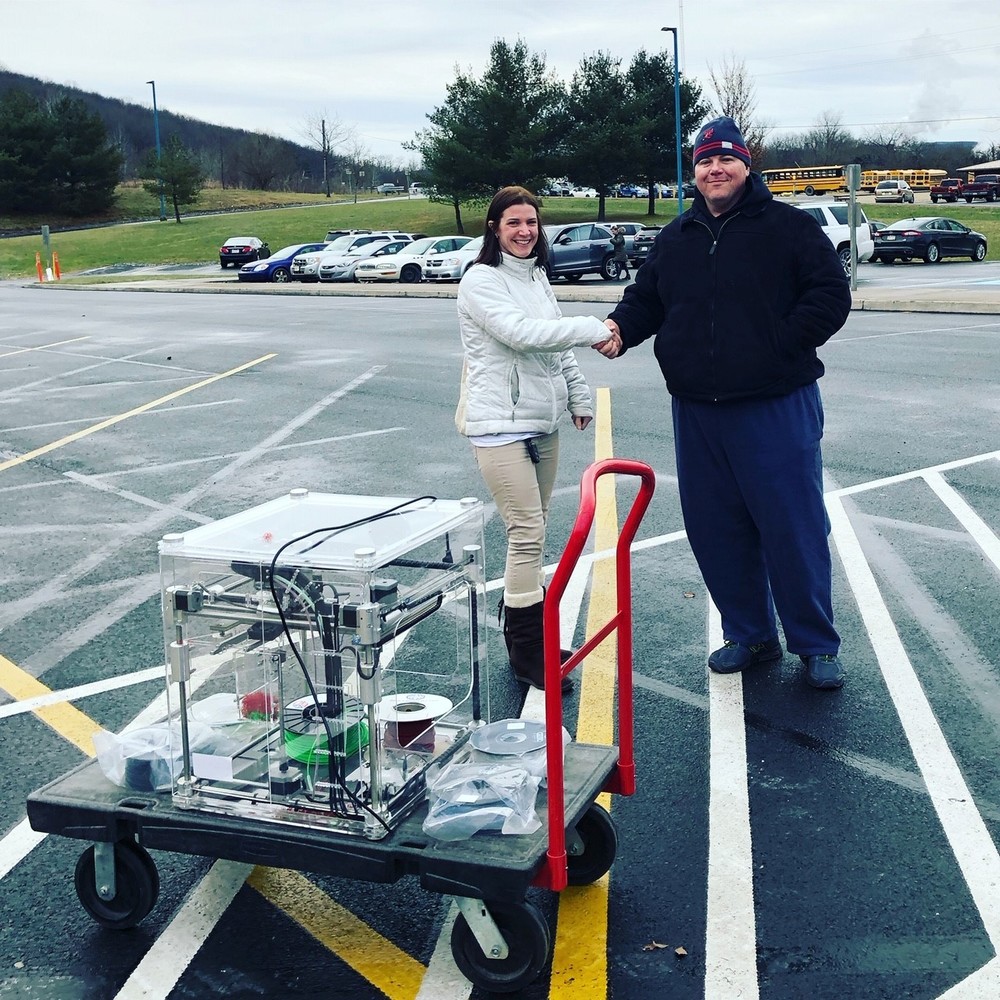 Thank you!
Kayla Caragein
Tuesday, January 08, 2019
Douglas Walk, a Lead Tool Maker, from Drucker Diagnostics is a parent of a former student of Mrs. Hertlein's. He has followed her class Instagram account since his son was in her classroom. Upon seeing the things they did in class, his company was upgrading their technology, and they decided to donate a 3D printer to the elementary school for educational purposes. He also helped make the case to donate this 3D printer in.
Thank you to Mr. Walk and Drucker Diagnostics for this thoughtful donation that will be used for the years to come!