EDIT MAIN
Counselor Services Elementary Student Assistance Program Parent Resources Community Agencies and Resources Guidance Secretary
Back to School 2020 CAES School Counselor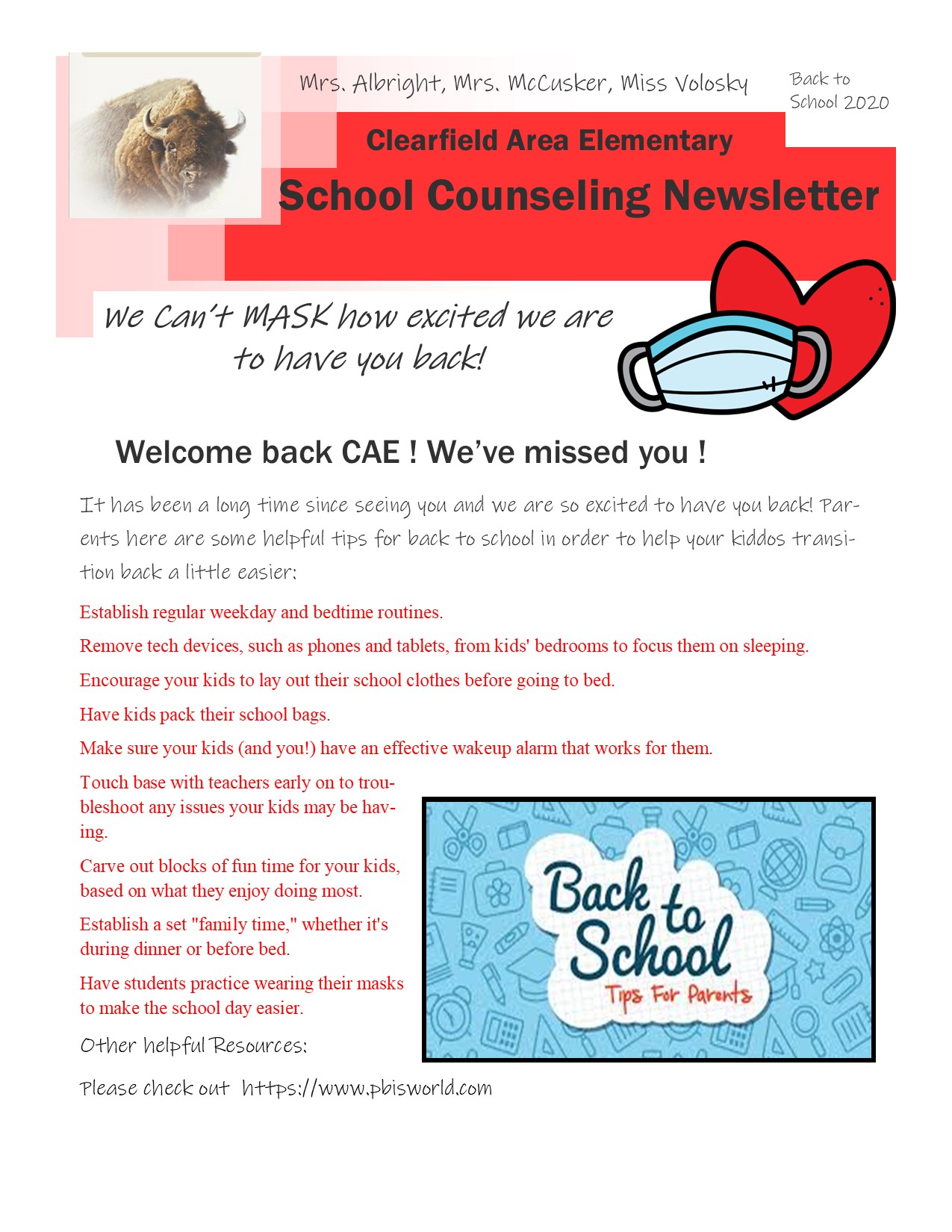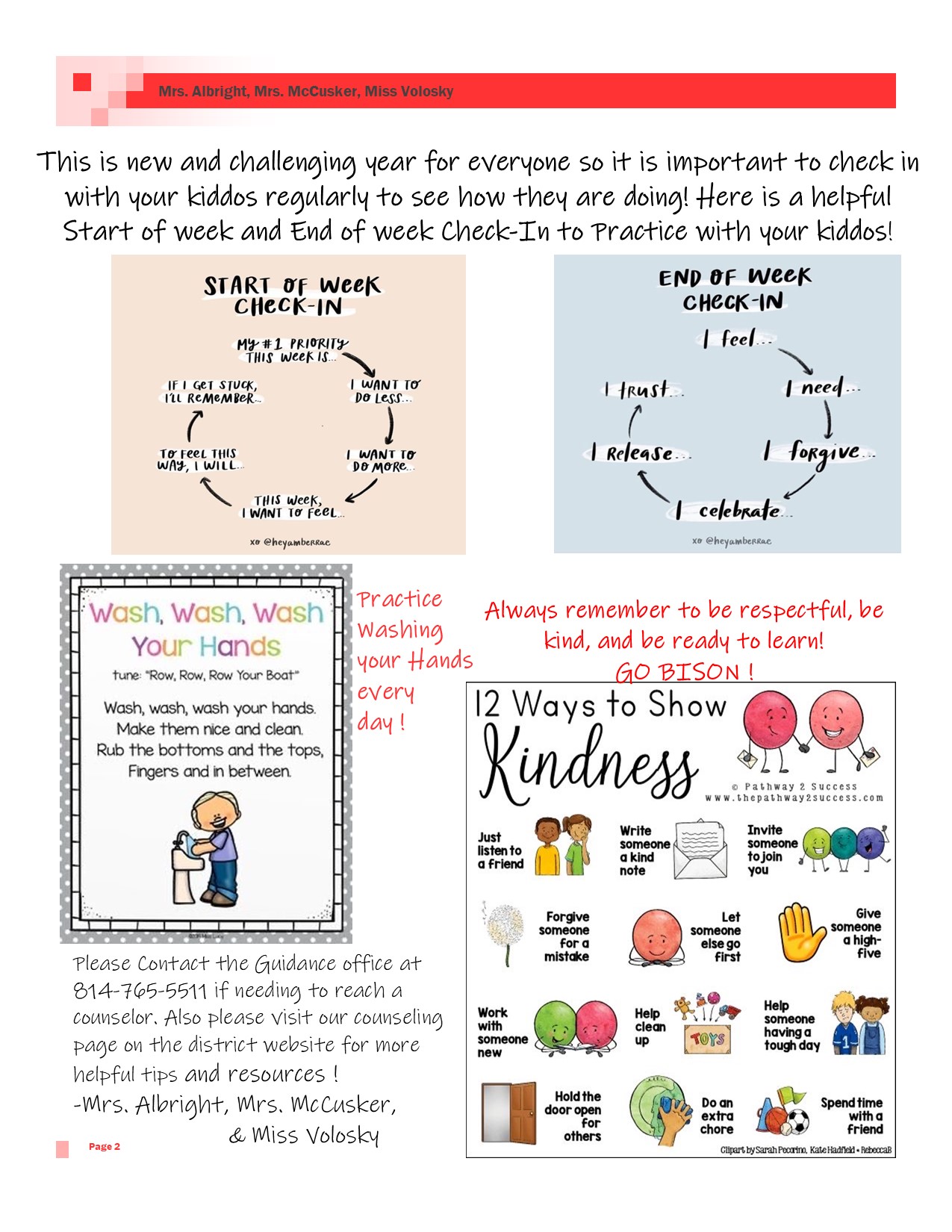 Summer 2020 CAES School Counselor Newsletter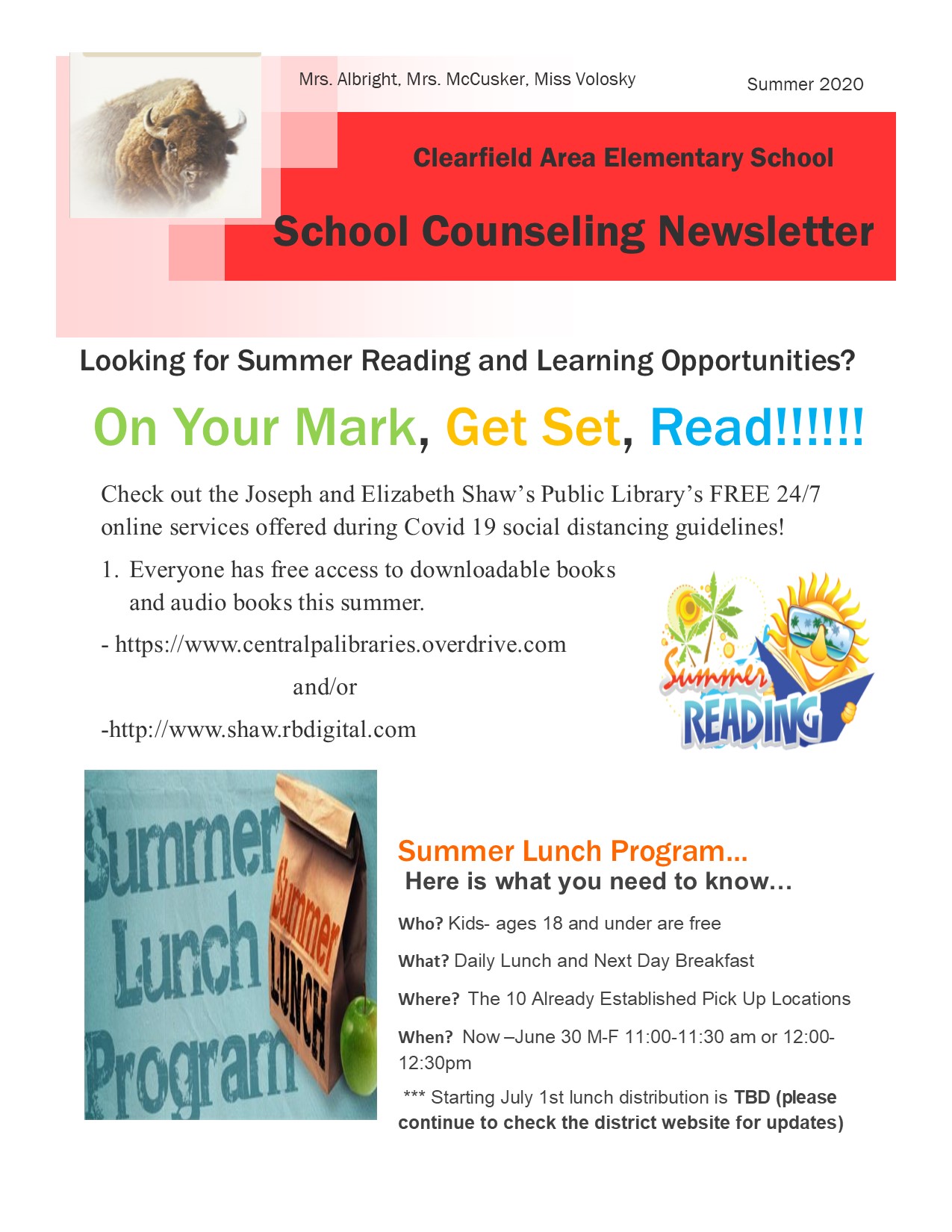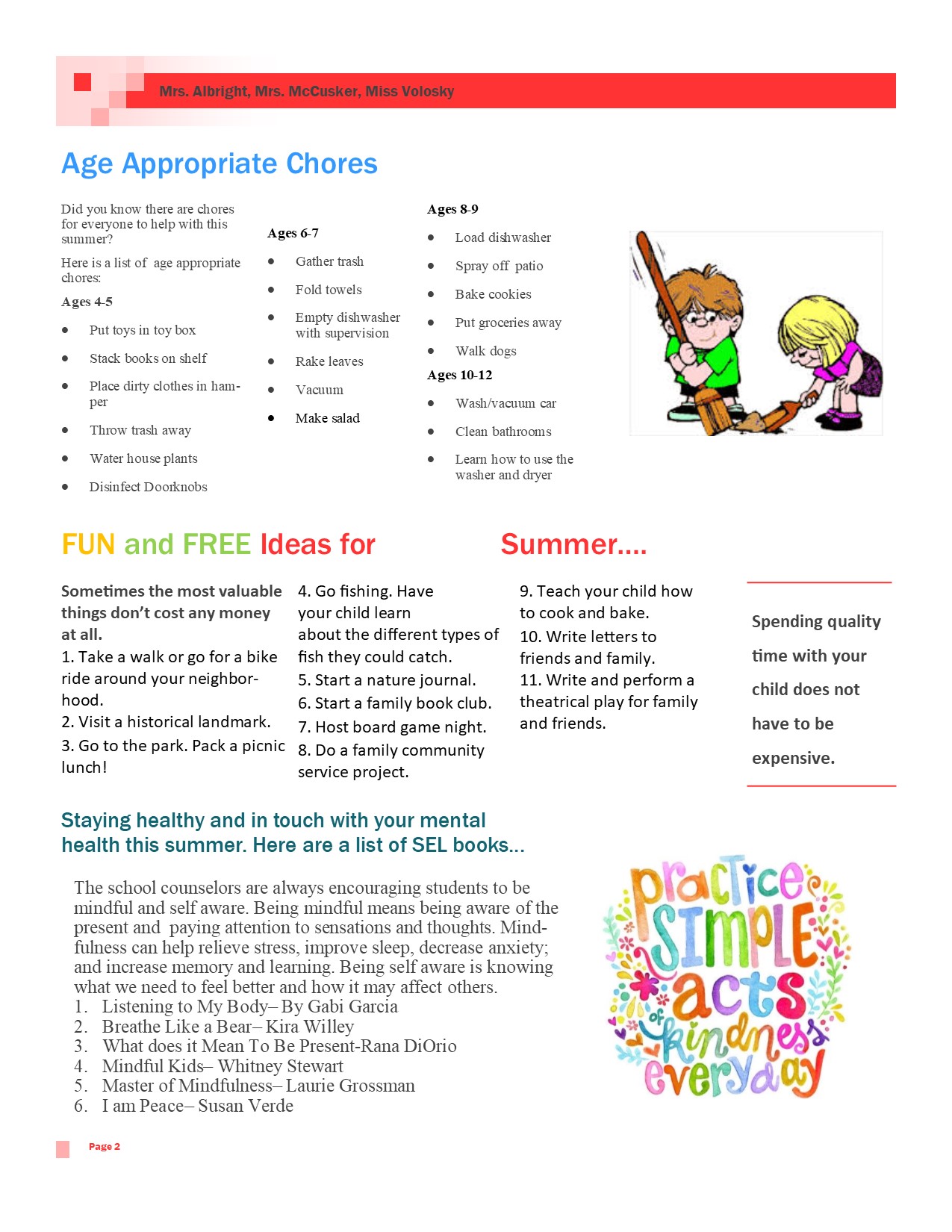 Click here for 50 acts of kindness to do over the summer!
Spring 2020 CAES School Counselor Newsletter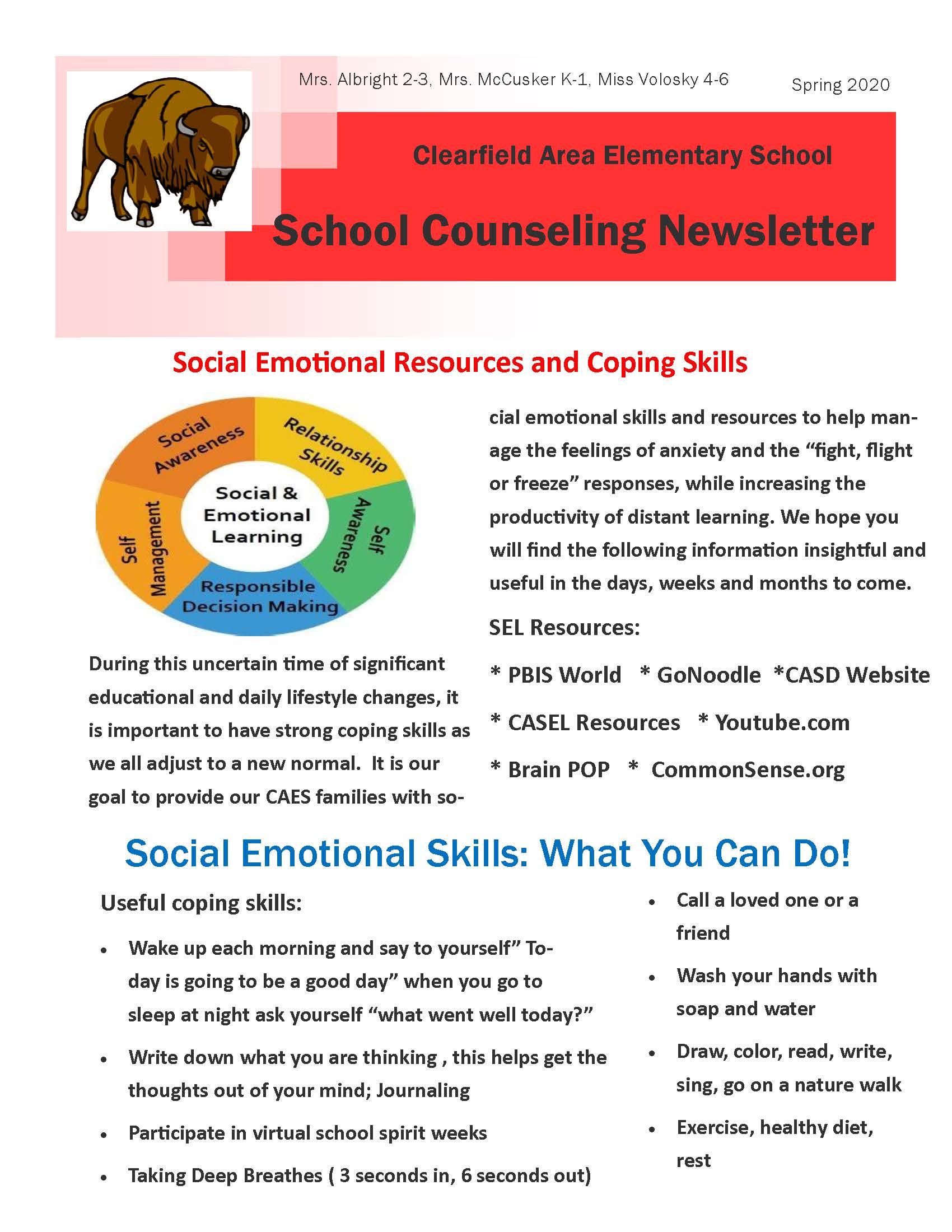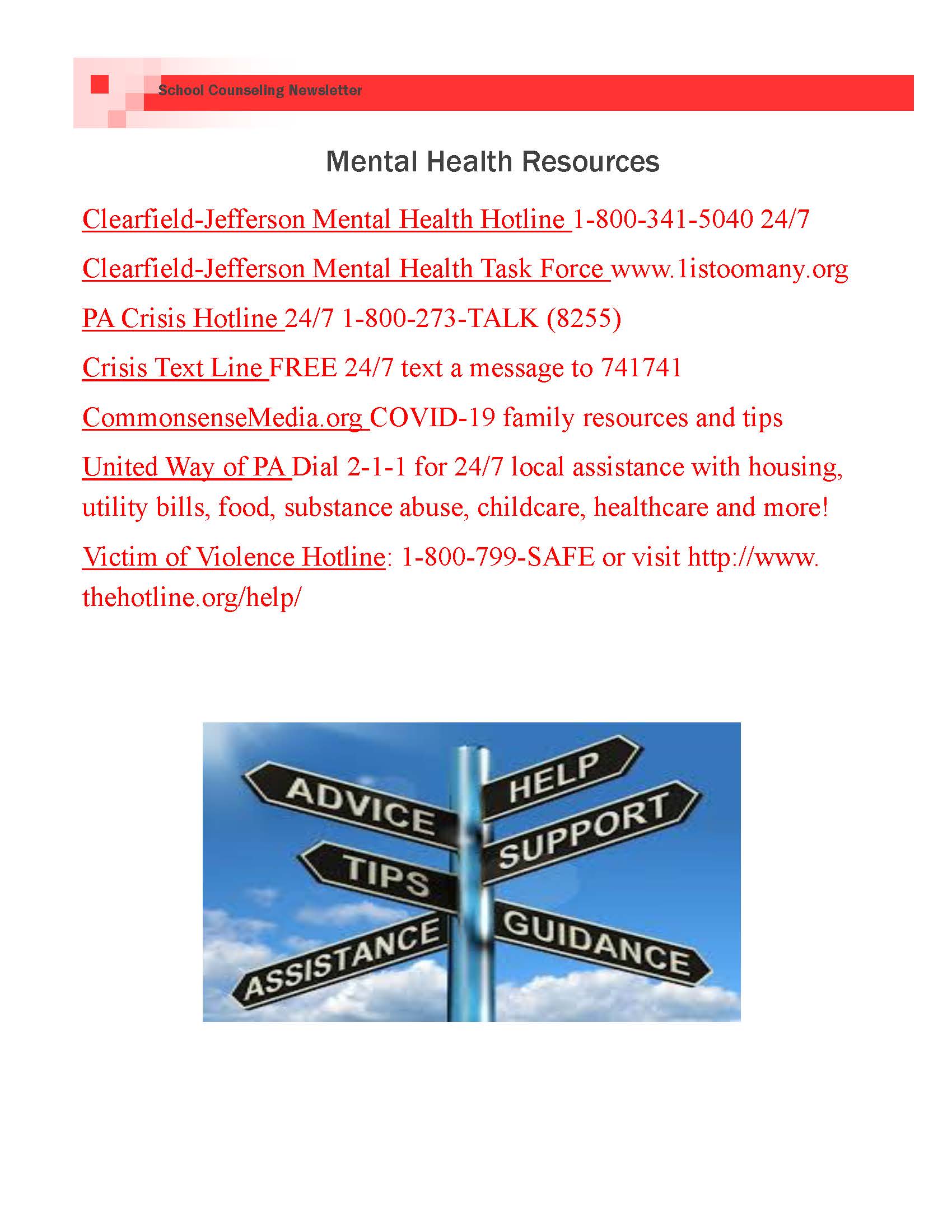 Students in Foster Care Resources

This link provides answers to frequently asked questions regarding "Ensuring Stability for Youth in Foster Care" as an ongoing response effort during COVID-19.
It is the mission of the School Counseling Program at Clearfield Area School District to recognize and respect the unique qualities of each student and guide all students toward academic, personal/social, and career success. By collaborating with educators, families, and the community, it allows our comprehensive school counseling program to maintain high and consistent expectations for all students,while addressing barriers to learning. We aim to provide students with the attitude, knowledge, and skills to become effective and affective learners as well as productive members of their communities.